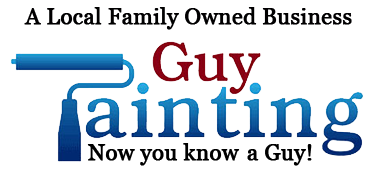 Reviews for Guy Painting on NextDoor
I am feeling a little emotional and taken back.  Last night I got an alert from NextDoor about a recommendation for Guy 

Painting from someone in my area.  I am proud to say that happens from time to time and I love it every time.

 
This time was even better. As you can see 5 others chimed in to say that they too were happy with the work that we have done.   I know them by name, a couple of them we have only worked for once or twice, one of them we have painted for at least eight times.
I am so proud of my team, and the work we do.  We have built something that I love, with people that I love to work with, and working for some amazing new people I get to meet.  I plan to keep this team together with the same high quality and customer service, and hope one day to pass that along to my sons. 
Thank you to all who have trusted us with your homes.  Thank you to all of my hard working Guy Painting Team.  Thank you to the Big Man upstairs for the gifts in our lives!
 G

reat

P

eople     

G

reat

P

ainters
G

uy

P

ainting
Now You Know a Guy! 
---
Click  Here to request a Quote —>  QUOTE