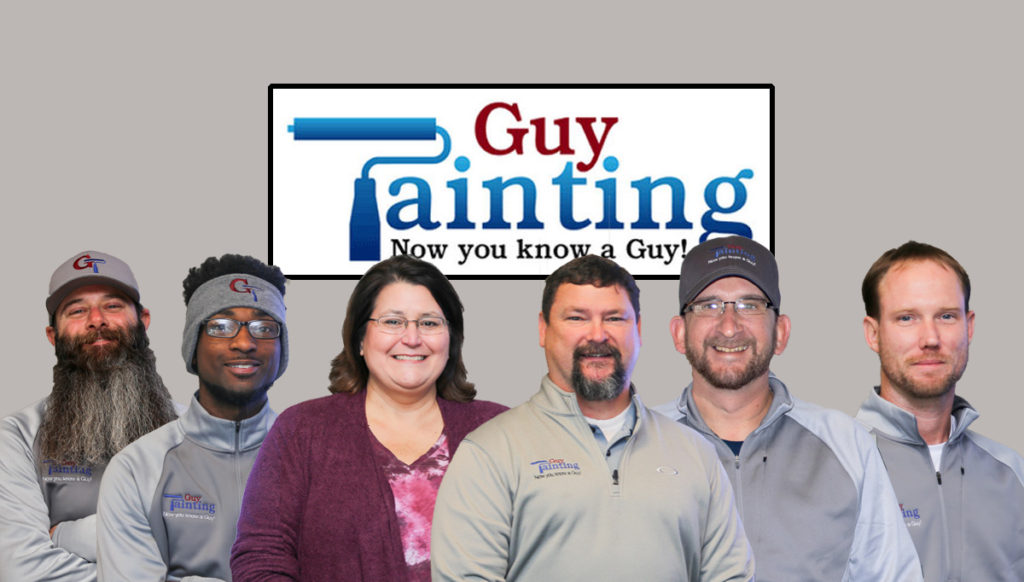 Guy Painting is a family owned and operated, Indianapolis based, full-service professional painting company.  Ron Jones and Shannon, his wife of 21 years, started Guy Painting over seven years ago, with a paintbrush and a prayer.
Mindy, Ron's sister-in-law, has been blessing customers with her voice for over six years.  She runs the office, answers your phone calls and schedules your quote appointments. When you call she will likely be on the other end.
Ron has been offering professional painting services for over 15 years and has worked with over 9,000 homeowners and businesses in Indianapolis.
Ron and Alltus are lifelong friends.  Brothers since 3rd grade in Martinsville, over 36 years and counting.  Both grew up raising animals and working the land.  Ron's family had a small farm and Alltus' family had horse stables.  That is where their understanding of how rewarding a hard day's work can be.  Alltus joined Guy Painting about 5 years ago and heads up our sales department.
Mike Mazzella started with Guy Painting right after it started and moved from Lead Painter to Quality Control (QC) Manager. His skill and abilities led him to the position of Manager of Scheduling and Production.   He has been painting and training painters for over 15 years.  And, you would think he is Ron's brother, they are so close.
More recently Mike Watson was Promoted to QC Manager and oversees every job to ensure proper prep, quality finish, and customer satisfaction.
And last year, Guy Painting was fortunate enough to hire Brandon Street, a paint guru from Sherwin Williams.  He aids customers with the quote process and education. He understands your needs and like the rest of us can provide a comprehensive answer to your paint needs.
Most importantly, our painters.  We are very fortunate to have an awesome group of guys working with us.  Collectively they average over 10 years of painting experience.  But, most gratifying, our painters collectively have been with Ron for over 5 years.
We are a family owned business.   But, more importantly, this management team is family.  We truly love and enjoy working together, working with our painters and our customers.